Wedding video cost
How is a videographer different from someone who makes films?
A videographer makes videos, while a cinematographer makes films but these days with modern cameras and editing software there is very little discernible difference. A videographer is a camera operator, lighting and sound operator and an film editor, all in one.
Video production consists of two parts, the filming and the editing. For a wedding video there is typically a 12 hour day's worth of work to be done to film the day from start to finish. After that day is over there are at least a couple more days of work to be scheduled in to make backups of the footage, edit the clips, correct any issues with them, add audio tracks, quality check the finished film and then output the film to a delivery media for the client.
The advantages of paying for a professional videographer rather than asking a friend to film your day.
Unless you are just asking a friend to film the ceremony, hiring a professional videographer is better than trying to get a friend to film the whole event yourself because:
A videographer's experience will undoubtedly produce a better quality video than a friend, even one who knows their way around a camera.
Modern cameras for videography, lights, tripods and audio equipment soon mount up in cost. A friend could hire all the gear but would face a steep learning curve on how to use it.
Your friend would not have the experience of knowing how to cope with difficult lighting conditions or audio issues and they would not have the experience of knowing where to be at each point of the day to be in the right place with the right equipment to 'capture the shot'. Making a video will require all of your friend's focus, possibly for the whole day and they wouldn't be part of the day's event themselves.
After the wedding day itself you would then have a whole bunch of clips on a camera which would need to be edited and processed to produce the final video. That video could take up a lot of space on a hard drive and would need a high spec computer and some editing software to process it. Assuming that your friend had all the necessary equipement and expereince in using editing software they would probably need a couple of days more work to produce the final film.
Whether to hire a wedding videographer
Well, you've probably researched several photographers and made a decision based on several factors, the price is just one of many factors to be considered when choosing a photographer. The same applies for a professional videographer.
You may expect to have to pay far more to have a film made than to produce a few hundred still images. After all, the number of images that you receive on a video in one minute is probably far more than the number of photographs you will get from the day, plus you will have dialogue captured as well during the important events of the day.
My approach to wedding videography and pricing
My approach is to keep my services as reasonable as I can as I feel that, done well, a film of your day can be a very important way to capture the emotions of the day like no other. For one thing, a lot of your photographs are probably going to be posed. That's not necessarily a bad thing as you want all the images of your family members and bridal party etc. Most of the time I don't intervene to try and pose people. I record what they are doing in real-time. They will know I am there most of the time but after a while, they will probably ignore the fact that I am filming and just get on with enjoying themselves.
With your special choice of music, my aim is that you will receive a memorable piece of film, with the two of you in the starring roles, without it appearing to be 'directed'.
So in terms of managing the cost, I film alone, which limits my scope slightly as I can't be in two places at once. I also don't use any special gear like a drone for example. I know that drones can get some beautiful footage in the right environment but thats what they are good for - capturing the environment around you at a distance. My emphasis is on capturing you close up and capturing the emotions of your day.
I am at your wedding from early in the morning to late in the evening and I then have at least two full days of editing and video production to do at home.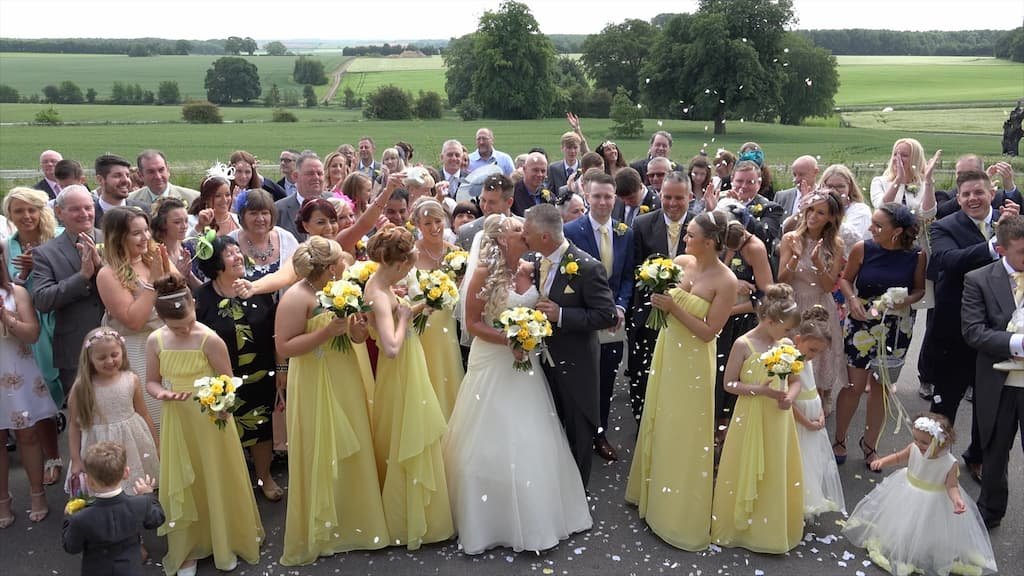 Colour grading
I do not colour grade my video clips. I rely on getting the clips I need out of the camera in the way I need them for the final output. A lot of video editors pride themselves on being able to grade their footage to produce a certain 'look'. Often that look is in the style of cinema films. The downside to this is that it takes a lot more work to achieve this and so raises the cost. I believe that the picture profile I am using on my cameras and with the lenses I have can produce a very satisfactory quality of image without any further manipulation.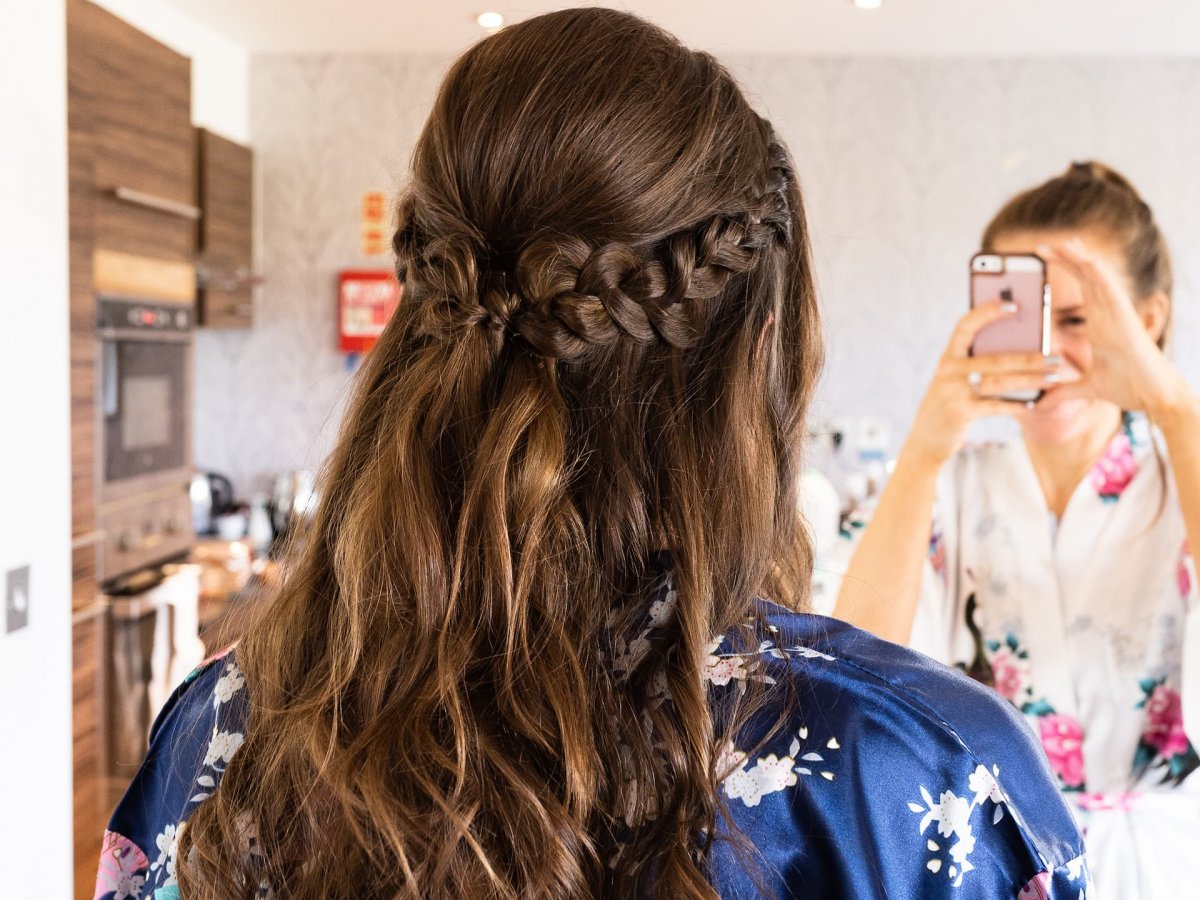 My price for 2022
My price for a York-based wedding in 2022 is £700. Further afield and I will add a small amount for petrol costs. Nearly all of my work is within 2 hours drive from York.
For that, you will get a full video which is probably going to be around an hour long. It all depends on what is going on, how long the service is, how long the speeches are etc. Optionally you will also get a short online highlights video which is typically around 20 minutes in length.
When I mentioned these prices to one couple in 2019 they were amazed because they had already been quoted £1800 for the same thing.
In summary my price covers:
Wedding rehearsal at the church if appropriate
One camera operator
Around 12 hours coverage on your wedding day included. Please ask if you need more.
Audio captured of your vows and speeches and any other important audio
Editing and production to a USB stick in a presentation box (so you are less likely to lose it) within 28 days, often within 14 days and usually timed so it arrives just after you get back from your honeymoon. The full film with your choice of music is often more than one hour in length.
With your permission, a short 20 minute highlights video with royalty free music (usually soft guitar or piano music) will be loaded to Vimeo and this is available for you to share with friends and family online by sending themn a link.
Give me a call and discuss your plans. Ring 07913 398254.